Bastrop Chamber of Commerce Gun Raffle Calendar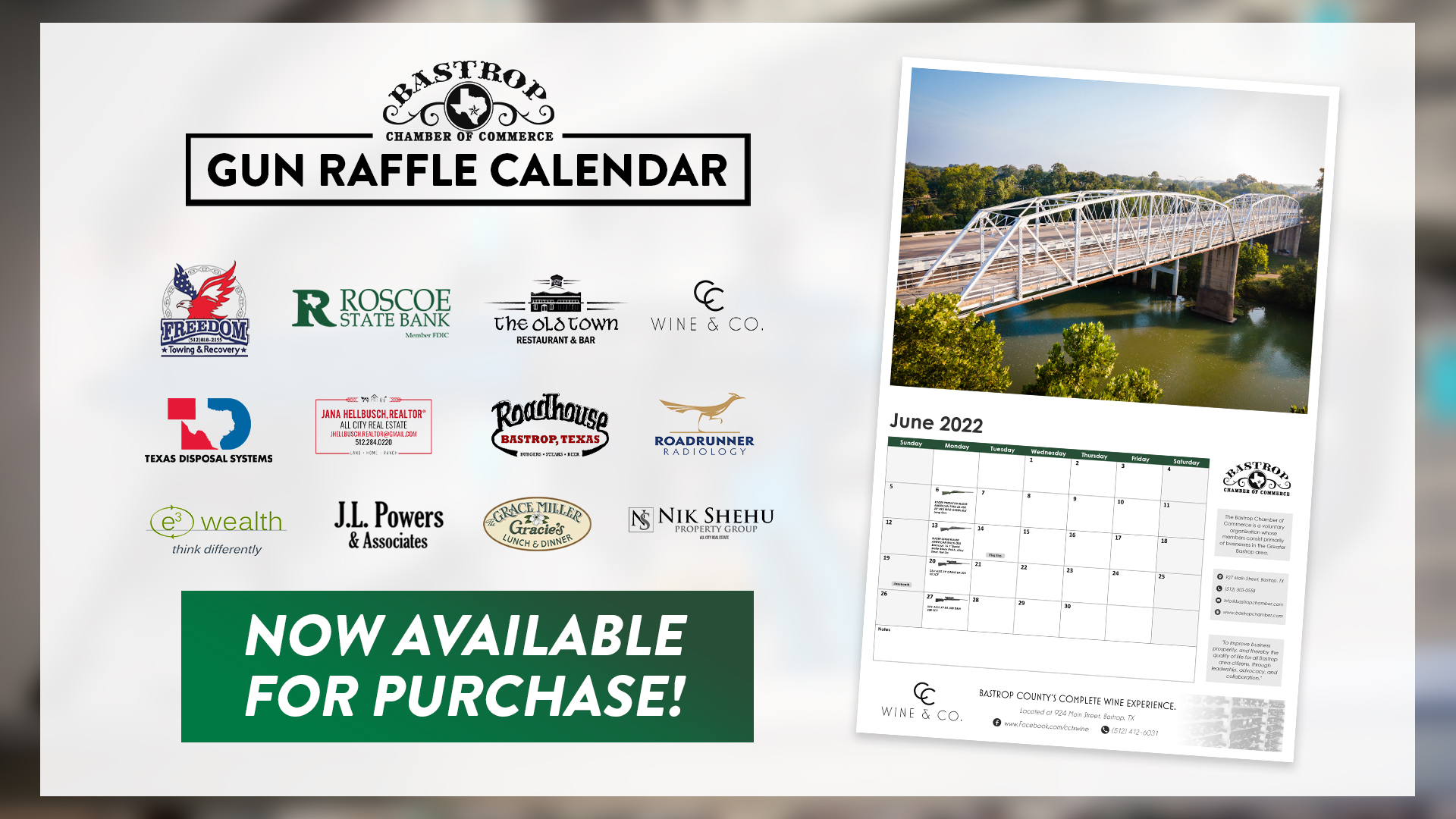 Only 500 total Gun Raffle Calendars will be produced, and the cost to purchase one is $115. Each calendar contains 2 different "raffle" numbers and enters the purchaser into each weekly drawing. One firearm will be given away to the winner every week for 52 weeks! The raffle runs from January 2022 - December 2022.
How Does the Drawing Work?
Every Monday "Evening Drawing" at 6pm the Texas Lottery Pick 3 Numbers will determine the winner of the weekly gun drawing prize. If these three numbers match either of the three digit "raffle" numbers printed on the back of your calendar, you WIN!

Each week's winner will be announced via social media, giving that month's sponsor additional recognition and exposure.

Click below to purchase your calendar(s) now, before they run out!

Have questions? Contact us at 512-303-0558