Bastrop Chamber of Commerce Gun Raffle Calendar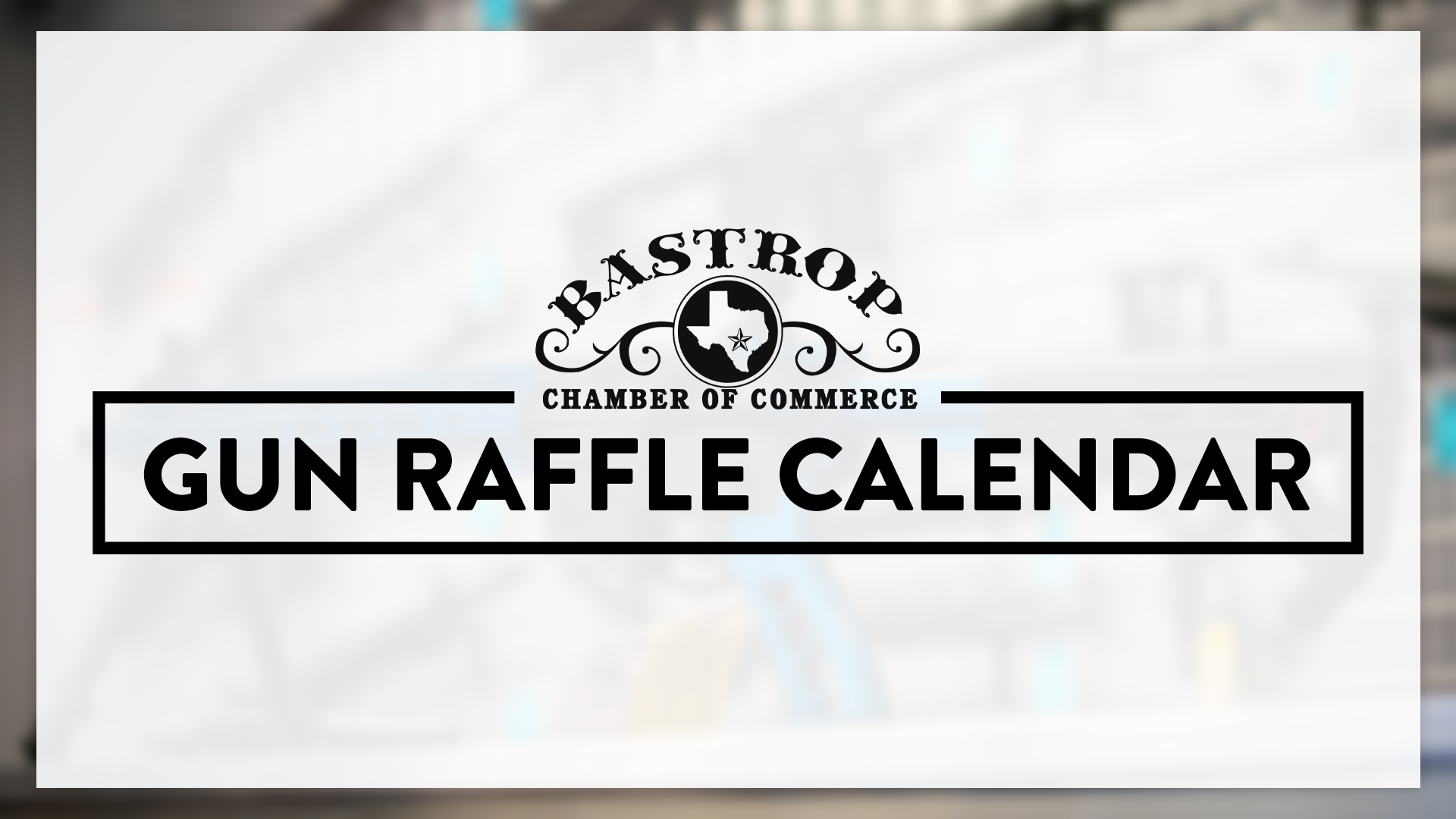 The Bastrop Chamber is creating a new and exciting opportunity to promote your business. This unique concept will sell out fast, so please read below and let us know quickly if you have questions!

What is a Gun Raffle Calendar?

A printed calendar, kind of like the ones you might hang on the wall or on the fridge. Each month will have an advertising sponsor, and each week will produce a new winner. This means your clients (and potentials clients) will have your advertisement in plain view for at least four weeks. A total of 500 calendars will be produced and sold, and a weekly winner will be announced (along with your sponsorship, of course)!
Opportunity Details:
Sponsor an Entire Calendar Month | $600 (8 available)
• An entire month of exposure for your business to at least 500 people who will be watching very closely to see if they've won the weekly prize!
• Included with your sponsorship are (2) Gun Raffle Calendars which each have two (2) chances to win every week. That's a total of four (4) chances to win each week for the entire year. Keep these for yourself or give them away to valued clients.
• Your custom logo and company information will be printed on the bottom portion of the page for the month you sponsor. Additional web and social media-based recognitions will also be included*
The following months are available:
• January (Available)

• February (Available)

• March (Available)

• April [SOLD]

• May (Available)

• June [SOLD]

• July (Available)

• August [SOLD]

• September (Available)

• October [SOLD]

• November (Available)

• December (Available)
*ALL sponsorships will receive appropriate recognition in printed material, web marketing, social media (reaching over 5,200 people) and featured on Chamber website.
If you are not interested in sponsoring an entire month, you can still participate by purchasing individual Gun Raffle Calendars (hint - they make great gifts!)
Only 500 total Gun Raffle Calendars will be produced, and the cost to purchase one is $115. Each calendar contains 2 different "raffle" numbers and enters the purchaser into each weekly drawing. One firearm will be given away to the winner every week for 52 weeks! The raffle runs from January 2022 - December 2022.
How Does the Drawing Work?
Every Monday "Evening Drawing" at 6pm the Texas Lottery Pick 3 Numbers will determine the winner of the weekly gun drawing prize. If these three numbers match either of the three digit "raffle" numbers printed on the back of your calendar, you WIN!

Each week's winner will be announced via social media, giving that month's sponsor additional recognition and exposure.

Click below to purchase your calendar(s) now, before they run out!

Have questions? Contact us at 512-303-0558